Athena Home Health & Hospice Receives 3-Star CMS Rating
FARMINGTON, C.T. –In January, Athena Home Health & Hospice received a new 3-Star rating from the Centers for Medicare & Medicaid (CMS), which is an increase from their 2-Star rating last year.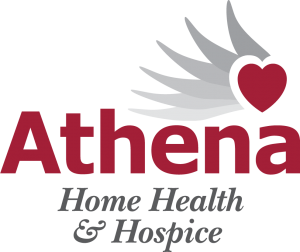 CMS looks at two measures when it comes to rating home health agencies. First, Quality of Patient Care and second, Patient Surveys.
The Quality of Patient Care Rating is based on information from assessments and Medicare claims data. Within this category, there are seven measures that are assessed to come up with the total star rating, including, timely initiative of care, improvement in ambulation, improvement in bed transferring, improvement in bathing, improvement in shortness of breath, improvement in management of oral medications and acute care hospitalization. The Patient Survey category is based on the patients' experience of care and comes from an experience survey called Home Health Consumer Assessment of Healthcare Providers and Systems (HHCAHPS).
Athena Home Health & Hospice obtained a 3-star rating in both measures of Quality of Patient Care and Patient Surveys. A rating of 3 to 3.5 stars in Quality means the agency performed about the same as most agencies.
"It is an honor to represent Athena Home Health & Hospice in this leadership role and we will continue to position the team to go above and beyond in meeting the patient's expectations in a quality fashion," said Tina Antogiovanni, RN, BSN, Administrator, Athena Home Health & Hospice. "We're excited as we move forward, continue to grow and build upon our outcomes and patient experience."
Athena Home Health & Hospice offers skilled home care services in Hartford, Litchfield, Middlesex, and New Haven Counties. Our home health skillful team of professionals are made up of nurses, physical therapists, occupational therapists, speech therapists, home health aides and social workers to meet the rehabilitation needs of our patients. Our hospice teams include our medical director, nurses, chaplains, social services, C.N.A.s, and volunteers to meet the end-of-life needs of patients and families.
For information on how to obtain Athena Home Health & Hospice services, call at 860-751-3620.
Follow Athena Health Care Systems on Twitter and Facebook & Athena Home Health & Hospice on Facebook. Interested in a career with Athena? Click here!